PlayStation VR Aim Controller, feel the VR in your hands
Sony's gun for PlayStation is the VR Aim Controller, which is the perfect complement to virtual reality glasses and war games.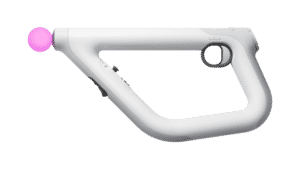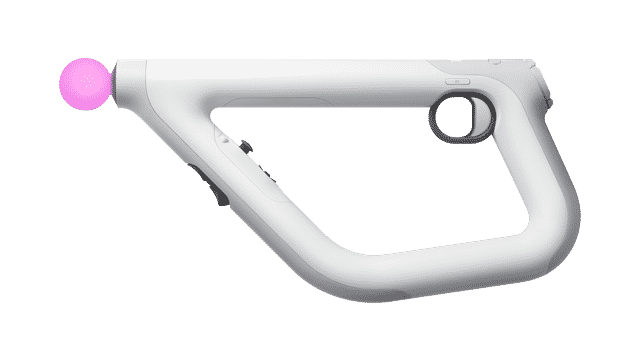 Features
Wireless
Sistema de vibración
Analog joystick control
D-pad, Home, Select, Home Keys
Analog and Digital technology for game control
The best offer
Offers
Sony - PlayStation VR Aim Controller
Integrated motion sensor and trackable sphere work with the PlayStation Camera to deliver precision tracking - keeping your shots lighting fast and deadly accurate.
Engage the enemy and your surrounds in whole new ways as the unique, ergonomic design creates an incredible sense of connection between you and your virtual world. Supporting both left and right-handed grips, the lightweight controller looks and feels just like a real weapon as it vibrates with every shot you fire
With a range of compatible games available and more incoming, the PS VR aim controller's extensive arsenal of DUALSHOCK 4 controls- including dual sticks for full FPS motion and action buttons alongside a large trigger - mean you're always armed and ready to combat new enemies and adapt to new challenges
Images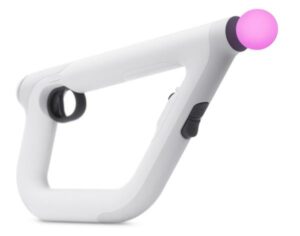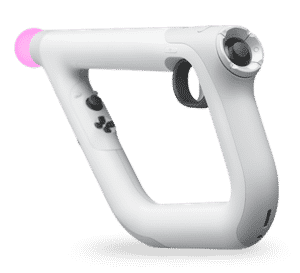 Discover the secrets of AIM Controller
The perfect complement
Es el complemento perfecto para disfrutar de la realidad virtual de tu PlayStation y hacerte sentir un poco más la realidad virtual. Es el plus perfecto para que tu PS4 y tu seáis un conjunto.
Compatible Games
Although it's still a controller, there are games you can get much more out of with your glasses and your AIM controller.
Here you can see a list of some to take advantage of, although there are more:
Arizona Sunshine
Borderlands 2 VR
Bravo Team
ChromaGun
Dick Wilde
Dick Wilde 2
DOOM VFR
Evasion
Farpoint
Firewall Zero Hour
ROM: Extraction
Sniper Elite VR
Special Delivery
The Brookhaven Experiment
Unearthing Mars 2
AIM Controller Package Offers
You can buy your AIM Controller separately or in a pack with a game. Here you can see some of the offers of those Packs that are available at Amazon.
Summary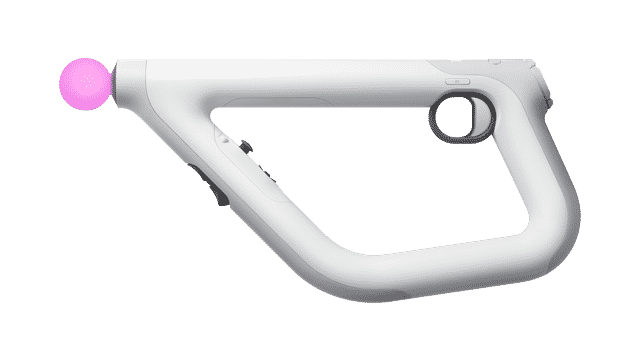 Valoración de Autor
Brand
Product
PlayStation VR Aim Controller